Fortune 500 Corporations:
American Standard, IBM, IMS Health, Pfizer, Johnson & Johnson, Sanofi-Aventis, Linde, etc
Multinational Corporations:
Singapore Airlines, Schneider Electric, UBS, MasterCard, Oglivy & Mather, PICO Group, Ikea, etc
Small/Medium Size Enterprises:
Bangkok Medical Center, Beca Carter, OCBC Bank, SilkAir, Bank Danamon, Efficient Sdn Bhd, etc
Government Agencies:

_________________
Academy of Principals, EDB Singapore, Ministry of Defence, Ministry of Education, etc

We have engaged Dr John Ng as our consultant and trainer for a number of programs over the past years. Dr Ng carries out his duties with professionalism and understands the objectives that the company is trying to achieve.
Zarina Piperdi
SIA Engineering,Snr Vice President,Human resources
In line with HQ emphasis on Customer Centricity, and having witness the results from Meta consultation with HQ, we invited Meta to help the Tianjin team to own their problems and find their own solutions. Over the last 2 years, I have seen the change in the staff altitude and how they have begun to work as a team. The silo mentality is no more there. Meta's being an external neutral party was able to help the staff teams to surface issues, facilitated problem solutioning and provided training.
Daniel Lim Hin Soon 林贤顺
Chief Executive Officer, Property China 中国区房产总裁 China Corporate Office 中国企业办公室
Sunway Group 双威集团

With the increasing demands of our clients on improved service delivery, coupled with a highly competitive business environment, Meta's program helped our project teams to achieve a more consistent quality of service delivery with increased client service excellence and engagement. Dr John Ng showed creativity and resourcefulness in providing informative learning methodology to stimulate learning by our staff.
Lee Ang Seng
Managing Director – Asia Beca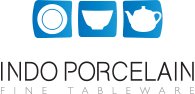 We engaged Dr John of Meta as our consultant to lead and facilitate a Synergy for Business Transformation Program for our organization, We have seen initial positive change in the culture especially in improved collaboration, ownership and resolving issues in project.
Tjandra Suwarto
CEO, PT Indo Porcelain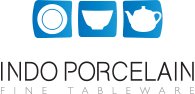 We have seen some positive changes made in our employees engagement as now they are involved in finding solution to company's problems through SALT team projects so they have high motivation to achieve company's target and could accept the Change Management in our company.
Vivi A. Angara
Managing Director – Indo Porcelain, PT

The Institution of Engineers Singapore (IES) engaged Dr John Ng of Meta Consulting as our Program Director to develop and facilitate the Advanced Engineering Leadership (AELP), in conjunction with the IES team. We are pleased with Dr John's efforts
Edwin Khew
President IES

I understand better now on how to manage conflict at home and at office. Just a day ago, I practiced 'teflon' when angered by a colleague remisier over an argument. We managed to be on good term again. Reckon, practice makes perfect.
David Chin
Participant

Your delivery was so engaging that I lost track of time. Dr John you are such an effective speaker and educator. The solutions you came up with were well thought of and intelligent.  Also all your illustrations came so alive for me. Your presentation was most enlightening and stimulating for me
Lee Ling
Participant

I have had the pleasure of working with John for over 18 years, primarily in motivating staff in the organization to transform themselves from just doing a job, to working as a team. John's forte is in engaging staff to realize their own potential to work together to create a spirit, which delivers much more than the individuals could.
Mr Mervyn Sirisena
Former Senior Vice President,Singapore Airlines Engineering Division Consultant/ Partnership Management Division
SIA ENGINEERING COMPANY, Singapore